Dear Merchants and Community Supporters,
Walden's View has partnered with Seven Oaks Hospice to raise funds for 5-year-old Gaby Cronin and her family. Through an organization named Jamie's Dream Team and the support from local merchants and the community we are confident that we can make Gaby's "Dream" of going to Walt Disney World come true.
Gaby lives here in Westmoreland County and was born with Spina Bifida. She has endured five surgeries with many more to come. Every day Gaby has a visit to a physician or therapist. Gaby's condition leaves her struggling with separation anxiety and developmental delays. Things that we all take for granted are a daily struggle for Gaby. She needs crutches and braces just to move around.
In addition to the physical and emotional stress endured daily with this horrible condition, comes a huge financial burden, as you can imagine.
Let's open our hearts, together we can make a difference!
There are several ways to help.
1) Mail your donation with a check
to Jamie's Dream Team c/o Walden's View 7990 State Route 30 North Huntingdon, PA 15642
2) Attend a Spaghetti Dinner Fundraiser (dine in or take out)
When: October 19th,2017
Time: 11:00 am to 6:30 pm
Where: Walden's View of North Huntingdon
7990 State Route 30 North Huntingdon, PA 15642 (724-863-2600)
Donation: $10 per adult $5 children under 12
A dditional ways to support Gaby's Dream are contributions in the form of food, beverages, raffle baskets and paper products.
Please call Leigh at 724-863-2600 or email leigh.harding@waldensviewseniorliving.com or Kathy at 412-742-3443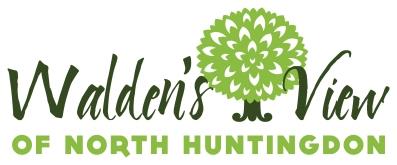 The purpose of Jamie's Dream Team is to provide assistance and/or make distributions to or on behalf of qualifying individuals who are handicapped, disabled, terminally ill, severely injured or suffering from a serious medical condition, disease, or trauma. Jamie's Dream Team is a 501 (c) (3) non-profit. Tax ID #27-0132936